March 13th, 2015 | by
Redac
The latest issue of the FAO Land Tenure Technical Papers deals with "experiences with land consolidation and land banking in Central and Eastern Europe after 1989 ». It's a complete overview of the evolution of these land...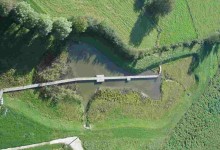 February 9th, 2015 | by
Redac
Belgium, Wallonia. The little village of Bassilly (municipality of Silly) has to face recurrent floodings. To solve that problem, the Direction of Rural Land Development in close collaboration with the municipality of Silly...